After nearly 6 weeks, I'm finally back to work. It was good. although I have to admit I did not at all mind all the time I had to heal. I needed it, too. This last week I had a minor infection in one of my sutures, which made life pretty miserable. That's pretty much healed now, though.
I even went back to the farmer's market this Saturday! Thankfully I had Ana there to do all of the heavy lifting for me! I got out a chair and the card tables, then Ana hauled out everything else. It's great having friends to rely on in situations like this. I had missed going to the market!
In other exciting Farmer's Market news, we're having a Customer Appreciation Day this Labor Day weekend, complete with free ice cream, and they have asked us to do spinning demonstrations. I see this as an awesome way to bring in customers, and show them exactly WHY that yarn is so expensive.
So in anticipation, I've been busy.
I spun up four skeins so far, three in this brownish roving I overdyed with red and purple, and one in roving which came already with brown, black and white wool.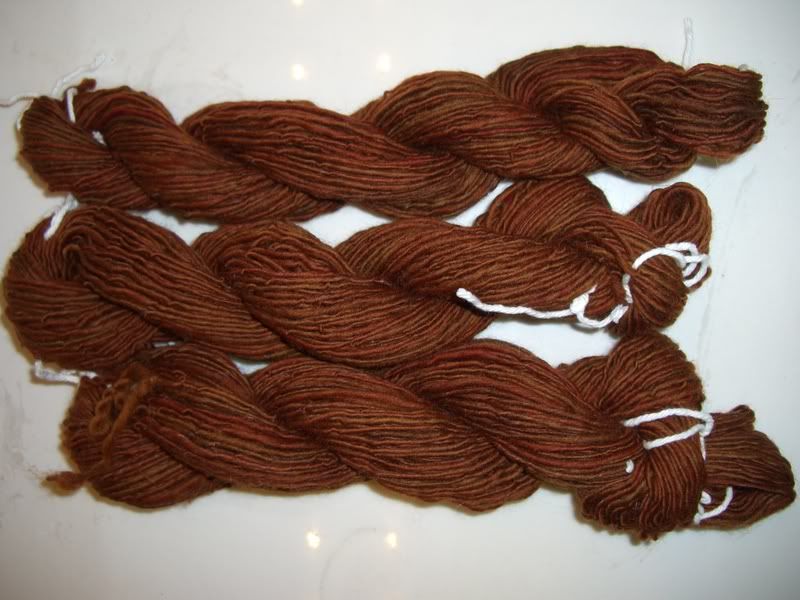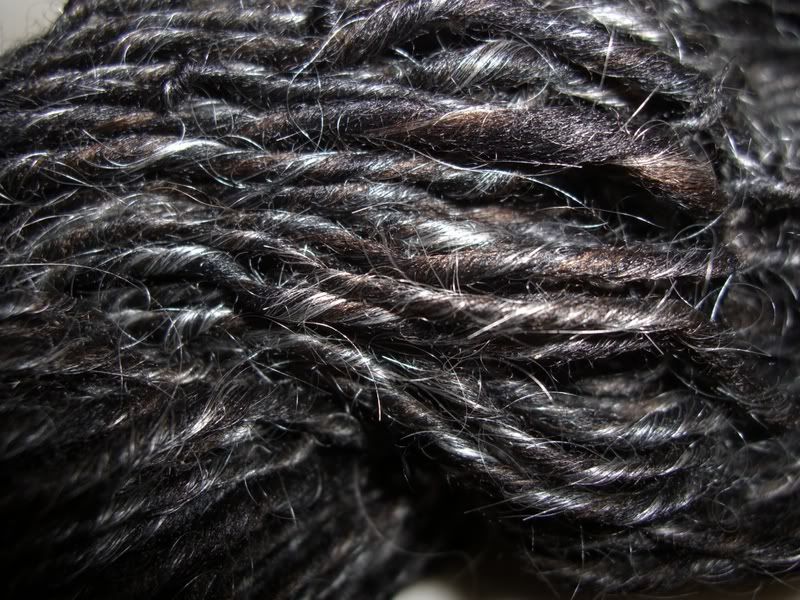 I dyed some of the licorice twist yarn with coffee, which produced a 4-ply yarn, one ply which took up the color faster than the rest. It smells great too, like caffeinated sheep!
For the spinning demonstration, I dyed some white and black roving. The roving I"ll be spinning is actually not nearly as nice looking as this, it's in smaller chunks which are just fine for spinning, but not great for selling. But they're the same dye lot, so to speak, so to the customer I can pretty much say it's the same color. They'll get the same results, and they'll be able to see what it looks like going from fluffy roving to smooth yarn
While I had the crock pot out and the kitchen clean, I also dyed sock yarn, but this is for Mom K's Christmas socks this year.
And I've been busily working on socks for Dad for Christmas. He wanted plain beige. Well, they're plain on the front. . . and just a little bit of cabling down the sides. Here they are, modeled on my feet. His are pretty much the same size, but a bit wider so they'll be just right on him.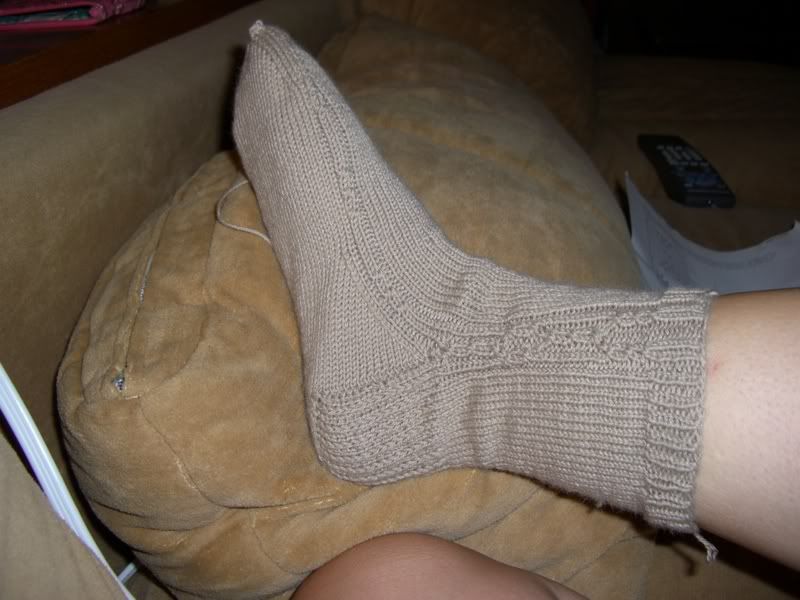 I'm hoping to make up some froggy feet, but I may just opt for more handspun.